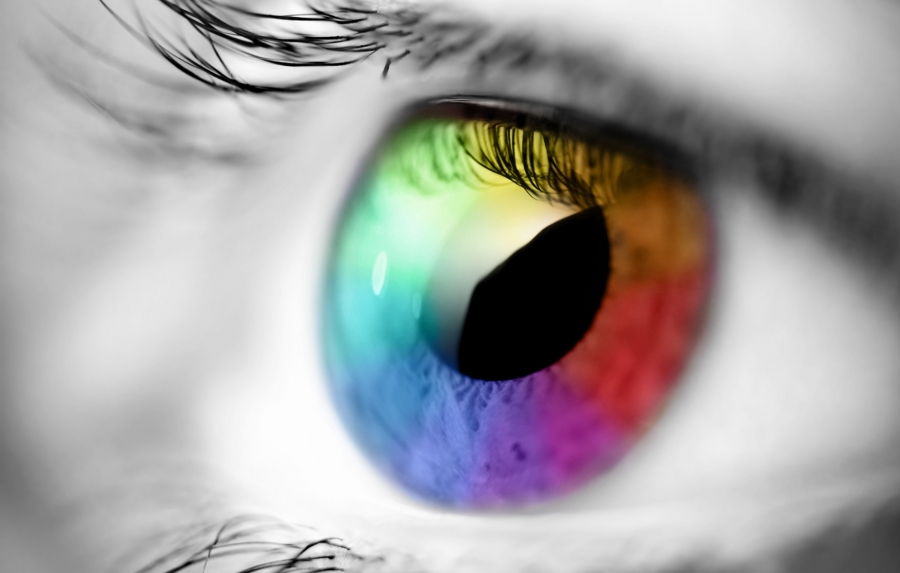 09 Sep

Using visual content to kick your social media marketing up a notch

Do you want to kick your social media marketing up a notch, but you don't know where to start?
Visual content could be the answer.
Several studies have shown that visual content performs much better than text-based content on social media. In fact, aaccording to Chute and Digiday study found that visuals perform, on average, 4.4 times better than text.
This totally makes sense because most people use social media platform for communication and entertainment. Which means they probably don't want to read long, boring posts about your brand's products or services.
But how, exactly, can you create engaging visual content?
There are plenty of tools that can help you create eye-catching and engaging visuals to entertain your social media audience that don't require high investment and stressful learning curve?
Here are some of the best ones that I personally have been using :
1. Canva
One of the best design tools available, Canva simplifies the process of graphic design for businesses. The tool is incredibly simple to use, and has a huge range of templates to choose from. The templates are neatly organized, based on what you want to use the design for – social media graphics, blog graphics, posters, business cards, infographics and more.
There are different templates for each social networking platform, and for the different types of visual content used on each platform. For example, for Facebook, there are separate templates for posts, apps, covers, event covers and ads. This makes it super easy to create visual content for your brand because you won't have to do any additional editing or resizing once the design is complete.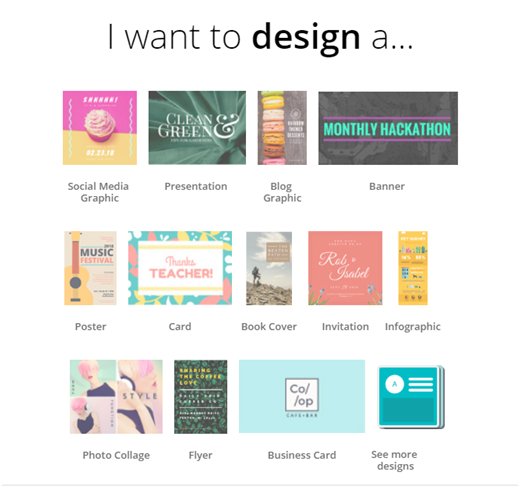 Canva also offers a large selection of free and paid eye-catching layouts. You can customize the background, change the text and add elements as needed. You can even create custom layouts for all of your brand's social media marketing needs.
While many of Canva elements are completely free to use, most images you'll see on search results are Premium, and will cost you $1 per image once you download your design. You can, however, easily upload you own photos or graphics, or use ones you have on Facebook, so while Canva's Premium options are certainly tempting, they're not a must.
2. GIFMaker
GIFs can be a great way to create funny visuals for your social media accounts. Some still images would be much more entertaining if they were made into GIFs, and GIFMaker can help you do it. Like Canva, this tool is simple to use, even if you have never created a GIF before. Just upload your images, and arrange them in the order you want them displayed.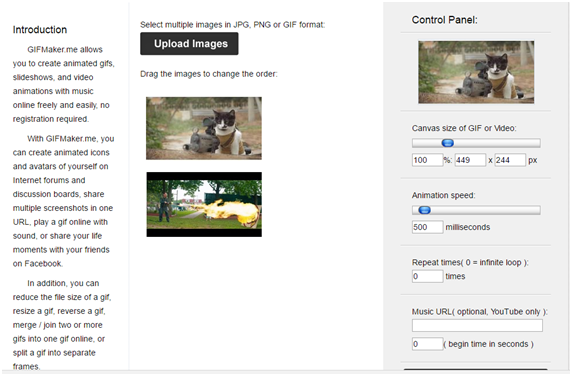 This FREE tool gives you a wide range of customization options, including canvas size, animation speed and repeat times. You can even add music to the GIF by adding a YouTube URL. If you have several still images that you think would work great together as a GIF, try out GIFMaker.
3. Eezygram
One of the latest tools for all-in-one graphics suite is Eezygram. This cool app can make attractive postings via computer by inserting emoticon and adding a caption to their images like they do via smartphone with the "Smartphone post features".
Additionally, users can import pictures via local drive or edit hundreds "done-for-you" templates, 700 google fonts and 150 colorable shapes within eezygram. An easy-to-use image editor is also provided for Eezygram's users to zoom-in and zoom-out canvas, align top-middle-bottom, select outside canvas to deselect object.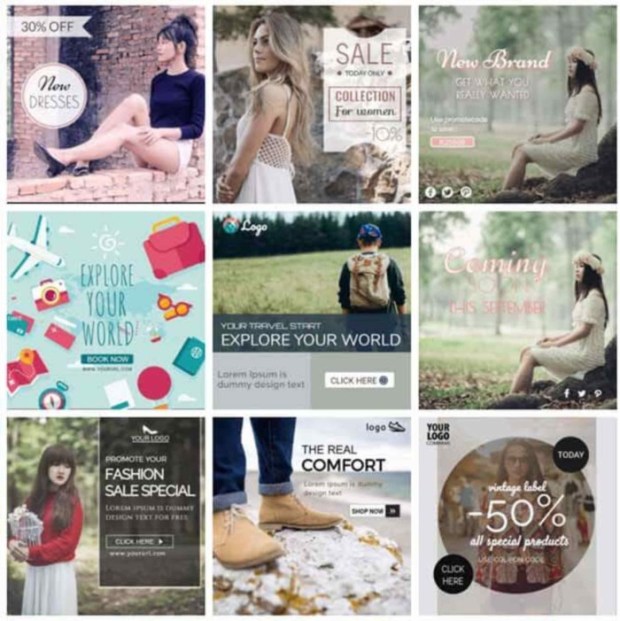 The best part features for eezygram, it is not only an all-in-one graphics suite, it can help users create content on their image and post it to Instagram with just a click of their mouse. There are hundreds of engaging templates that you can edit and make scheduled post easily. Additionally, not only does this tool allow its users to add multiple Instagram accounts but it also helps them manage these accounts easily.
Whilst Canva's premium is at USD 12.95 per user/month, Eezygram (at this launch period) is priced at USD 14.70 per year!
You already know that visual content performs better on social media. Now you just need to start creating visual content to captivate and engage your social media followers. With the above tools, everybody will be able to create visual content like branded graphics, infographics, GIFs, and professional-quality images with ease and without having to invest heavily.
Infact, I am using Eezygram to create this poster for social media :